There are some things which mark the difference between a good tartar steak and a great tartar steak: one is the quality of the meat, that must be lean to have a tender texture, another is the cut.
It´s totally different to mince the meat with a knife rather than with a mincer. With a mincer the cut is so small that you can not appreciate the taste of the meat, it is necesarry to have some thickness so you can appreciate the different flavours and the flavour of the meat. It is very important to use a knife which cuts very well; if not instead of cutting it we will smash it and the juices will come out.

I like to cut the meat when it´s cold because its firm and easier to cut. After cutting the meat, just leave it in a bowl while we prepare the other ingredients, during this time it will warm and will be at a perfect temperature when we eat it.

Ingredients:
200 gr. of lean beef, in this case sirloin.
Half a spring onion
Kimchee
Black garlic
Sesame oil
Miso
Karashi (Japanese mustard)
Salt
Sichuan pepper
Orange juice
Orange zest
Chives
Fried shallot
Egg yolk
Light soy sauce

Preparation:

So, let´s start. First of all mince the meat, first in slices, then in strips and in small squares. After that, we mince and mince the meat until we like the thickness of the meat.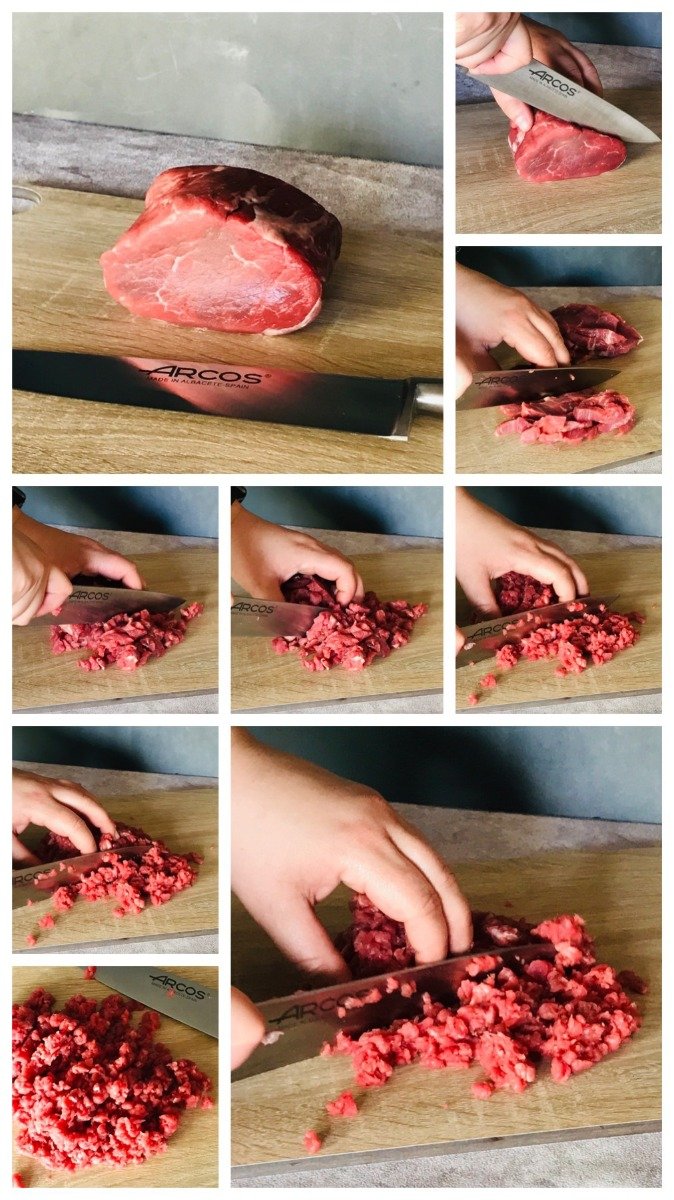 Then we mince the spring onion, black garlic and kimchee, and we add them to the meat.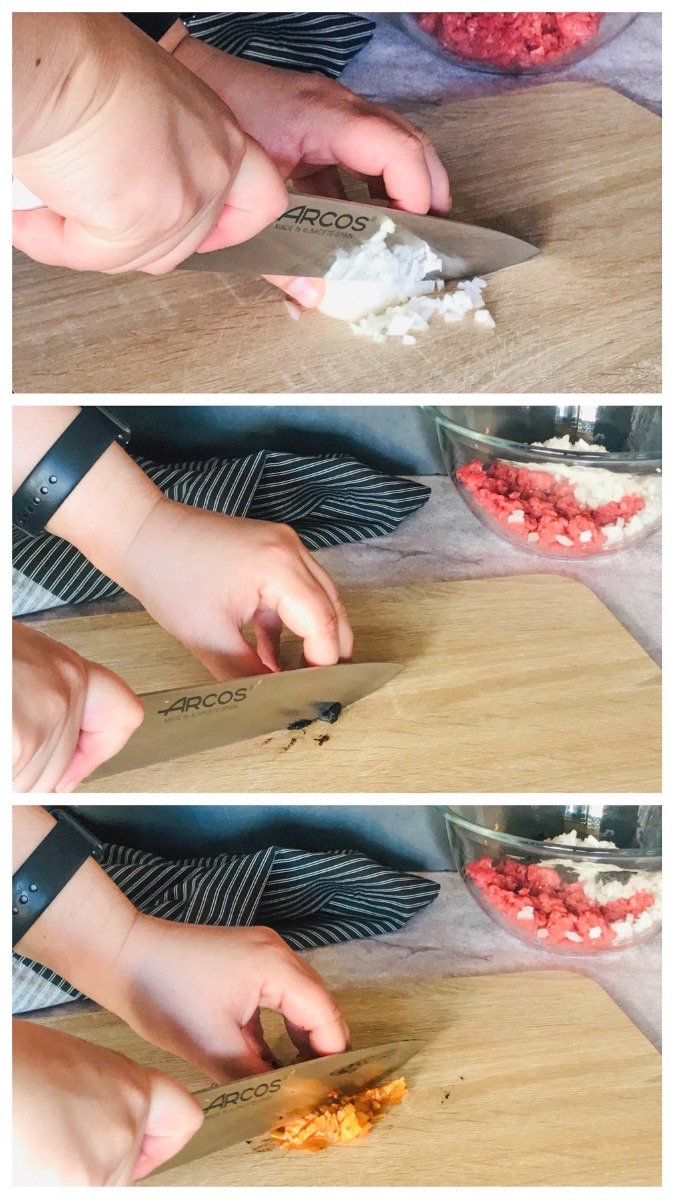 In a bowl, we put the sesame oil, the juice from an orange or half an orange (depending on the size), a little bit of orange zest, a teaspoon of white miso, a teaspoon of karashi, a little bit of ground sichuan pepper and we mix it until it emulsifies.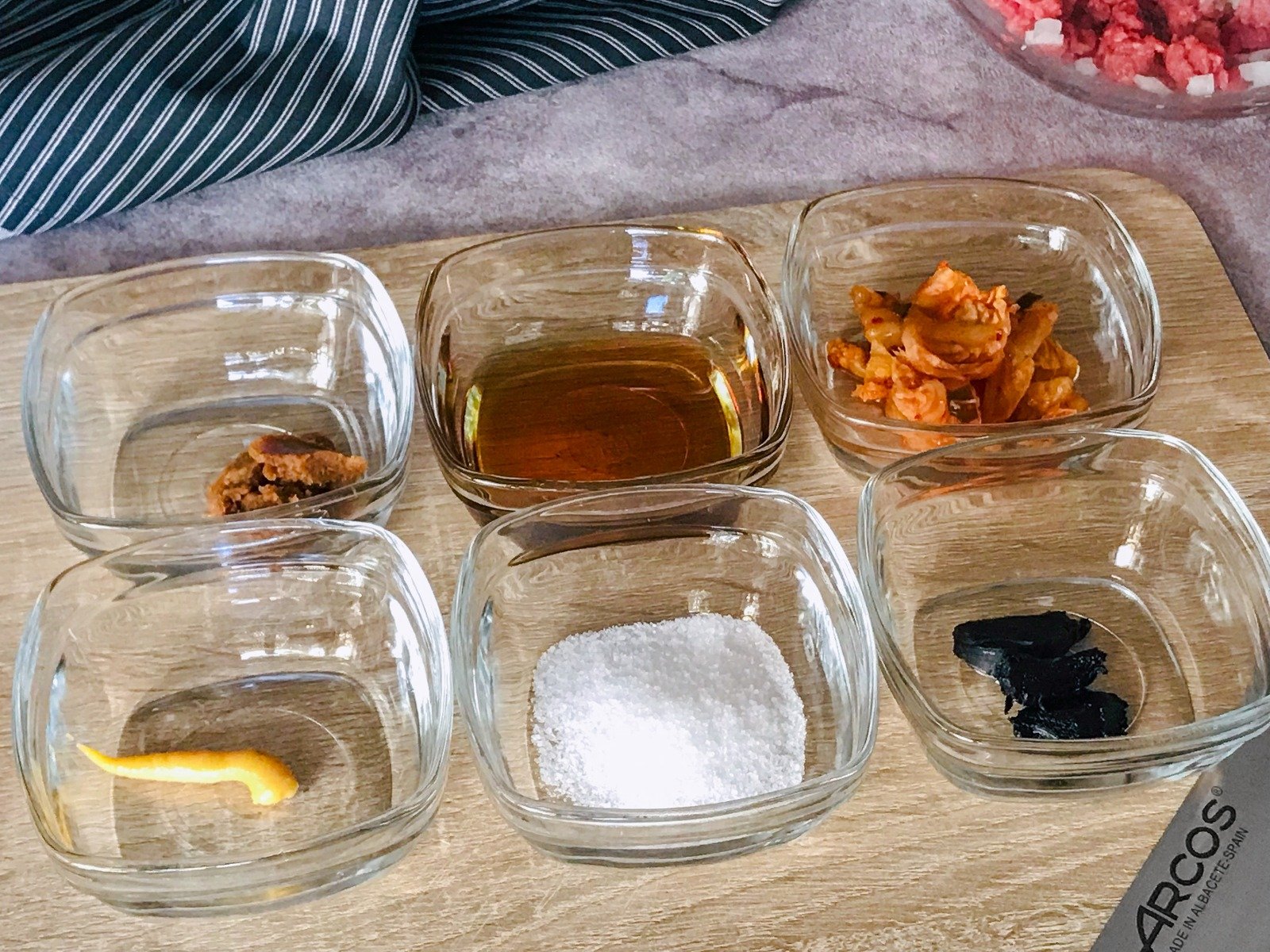 Add to the meat and mix it all together. Taste it and correct, if necessary. Use a ring to give it the right shape, and sprinkle with chives and fried onions. Put a cured yolk on the top.

How to cure a yolk: separate the white part from the yolk and put the yolk in a glass full of light soy sauce for three hour at room temperature and it will have the perfect texture.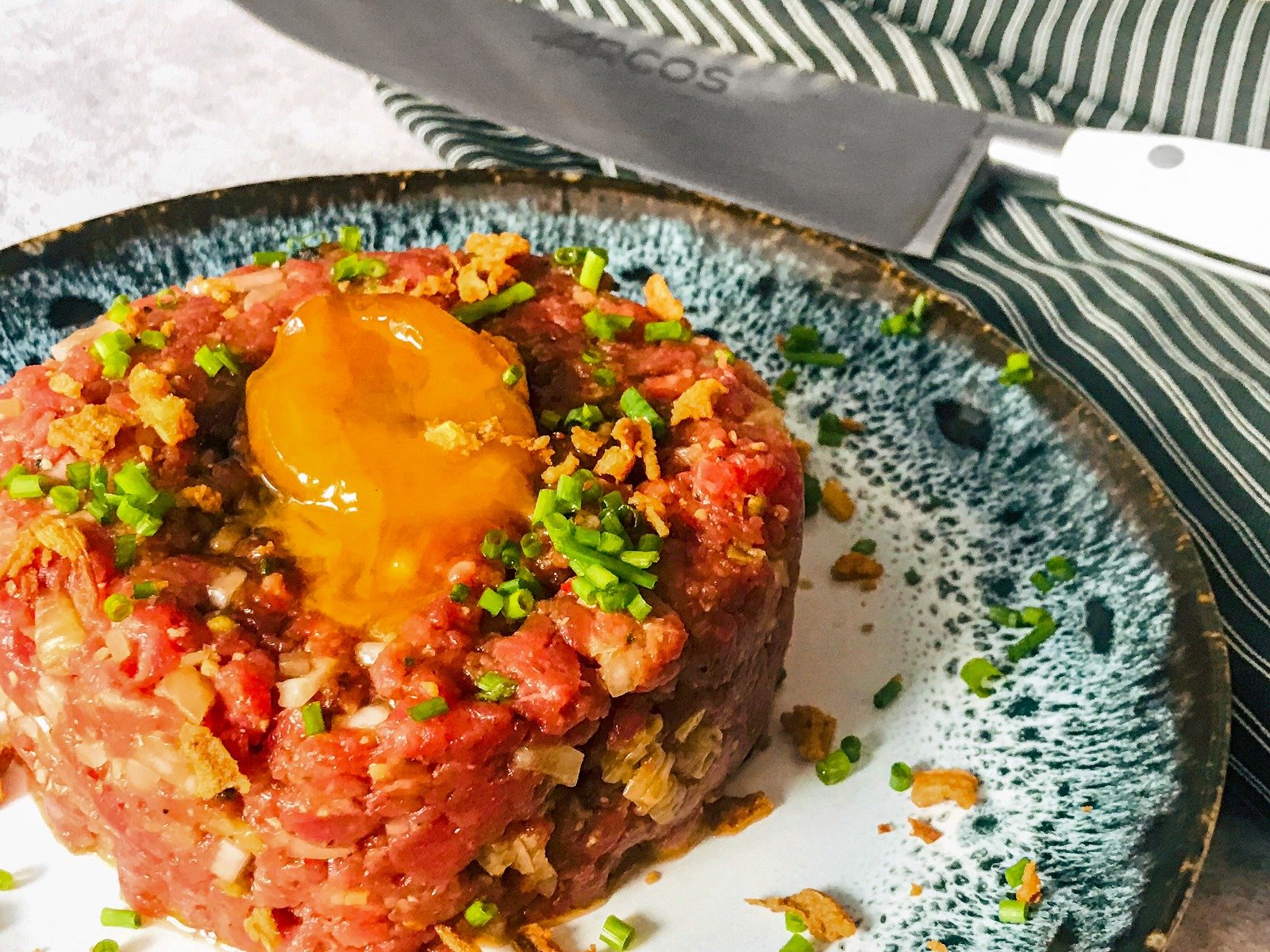 Enjoy!
Knife Riviera Blanc Series 
Recipe by La Cocina de Mirinda