Riviera Blanc Kitchen Knife Set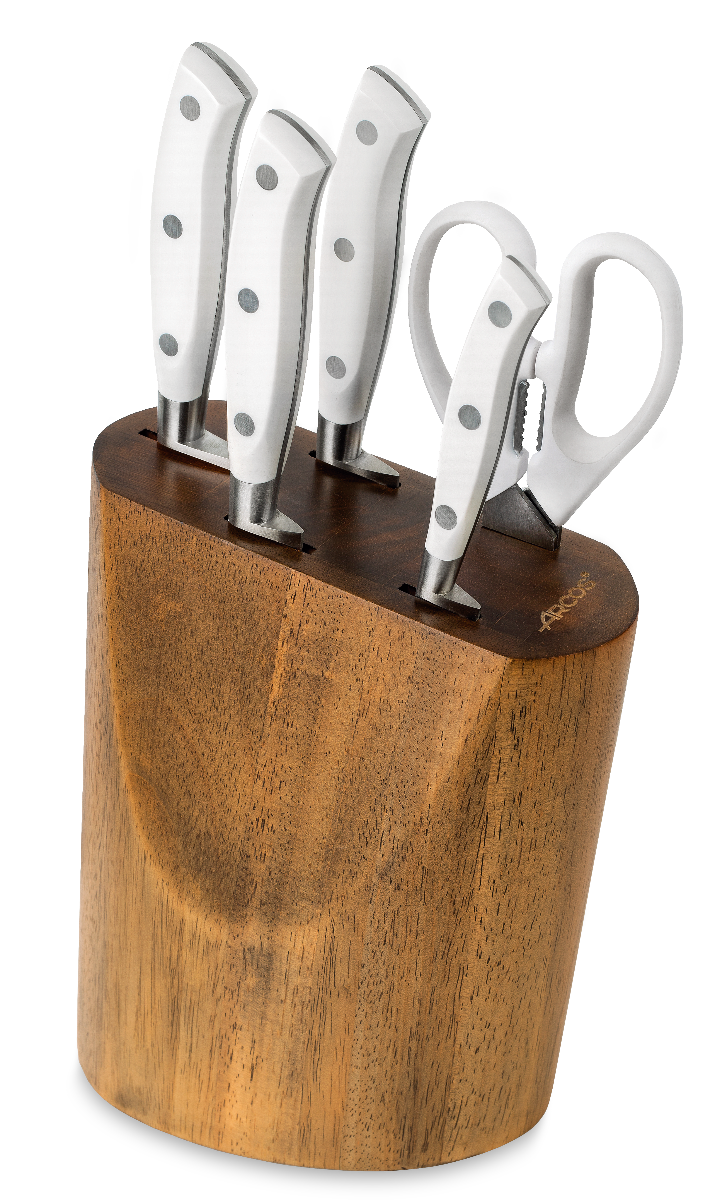 A well run and organized kitchen, is a properly equipped kitchen.
Knife set Riviera Blanc series:
- Kitchen scissors (195 mm),
- Paring knife (100 mm),
- Chef´s knife (150 mm),
- Chef´s knife (200 mm)
- Bread knife (200 mm)
- Walnut lacquered rubber wood block.


Free Shipping on orders over 70€
Delivery 3-4 working days for EU
10 year warranty on our Knives
Blade
Manufactured in a single NITRUM® forged stainless steel piece.Exclusive high perfomance and durable steel.
Handle
Noteworthy for its white handle, shape, which an elegrant French style ferrule. Its refined and highly rust resistant finish making it the star attraction of the collection. Greater user comfort.
Corrosion-free thanks to its stainless steel tongue-and-groove rivets.
Series:

Riviera Blanc

Blade Material:

NITRUM® Forged Stainless Steel

Handle Material:

Polyoxymethylene (POM)

Colour:

White

Rivets:

Stainless Steel

Packaging:

Gift Box

Weight:

3850 g
See more about Riviera Blanc