163400
Manhattan Knife Set
€240.95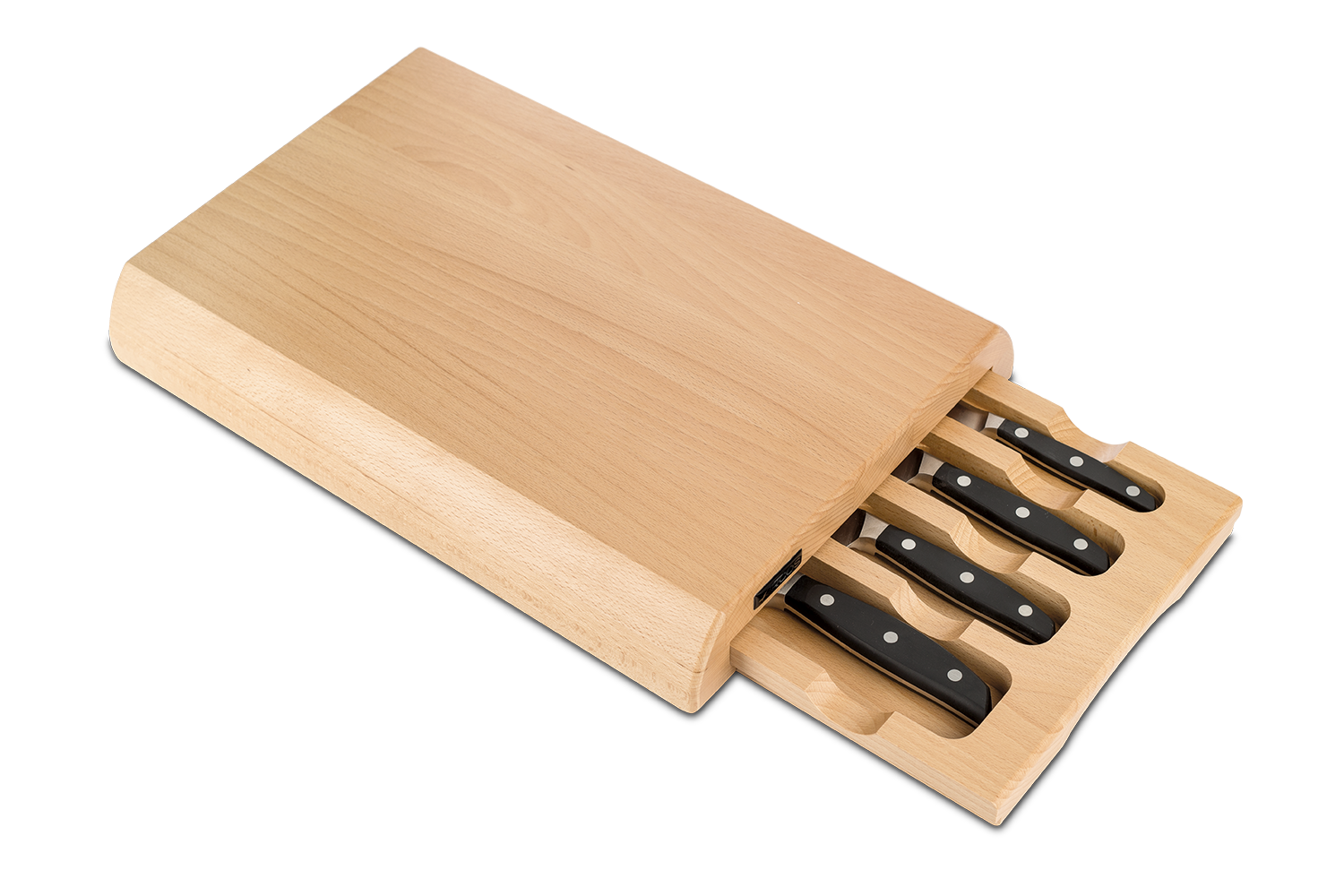 Knife set Manhattan series: paring knife (100 mm), chef´s knife (150 mm), chef´s knife (210 mm), bread knife (200 mm) and beechwood block.
A well run and organized kitchen, is a properly equipped kitchen. The success a chef achieves in the kitchen is supported by the tools that are used. Using top quality knives, helps a chef feel confident and secure in his or her working environment.
Free Shipping on orders over 70€
Shipping 2-3 business days
10 year warranty on our Knives
Blade
Standing out for its special silk edge, in which the expertise and knowledge of our master cutlers is combined with the latest technologies, to atain a cut which wil not fail to impress but amaze. This range benefits from a back or spine of the knife blade, with a rounded polish, which sets it apart due to the soft grip of the knife.

Handle
Its main characteristic is its half bolster, which facilitates cutting and sharpening. Manufactured in Polyoxymethylene and is highly resistant to detergents and very high temperatures. 
Featuring stainless steel tongue-and-groove rivets which means that corosion will no longer be a problem for your knives.
Series:

Manhattan

Blade Material:

NITRUM® Forged Stainless Steel

Handle Material:

Polyoxymethylene (POM)

Materials:

Beechwood Block

Use:

Kitchen knife

Colour:

Black

Packaging:

Gift Box

Weight:

500 g
See more about Manhattan