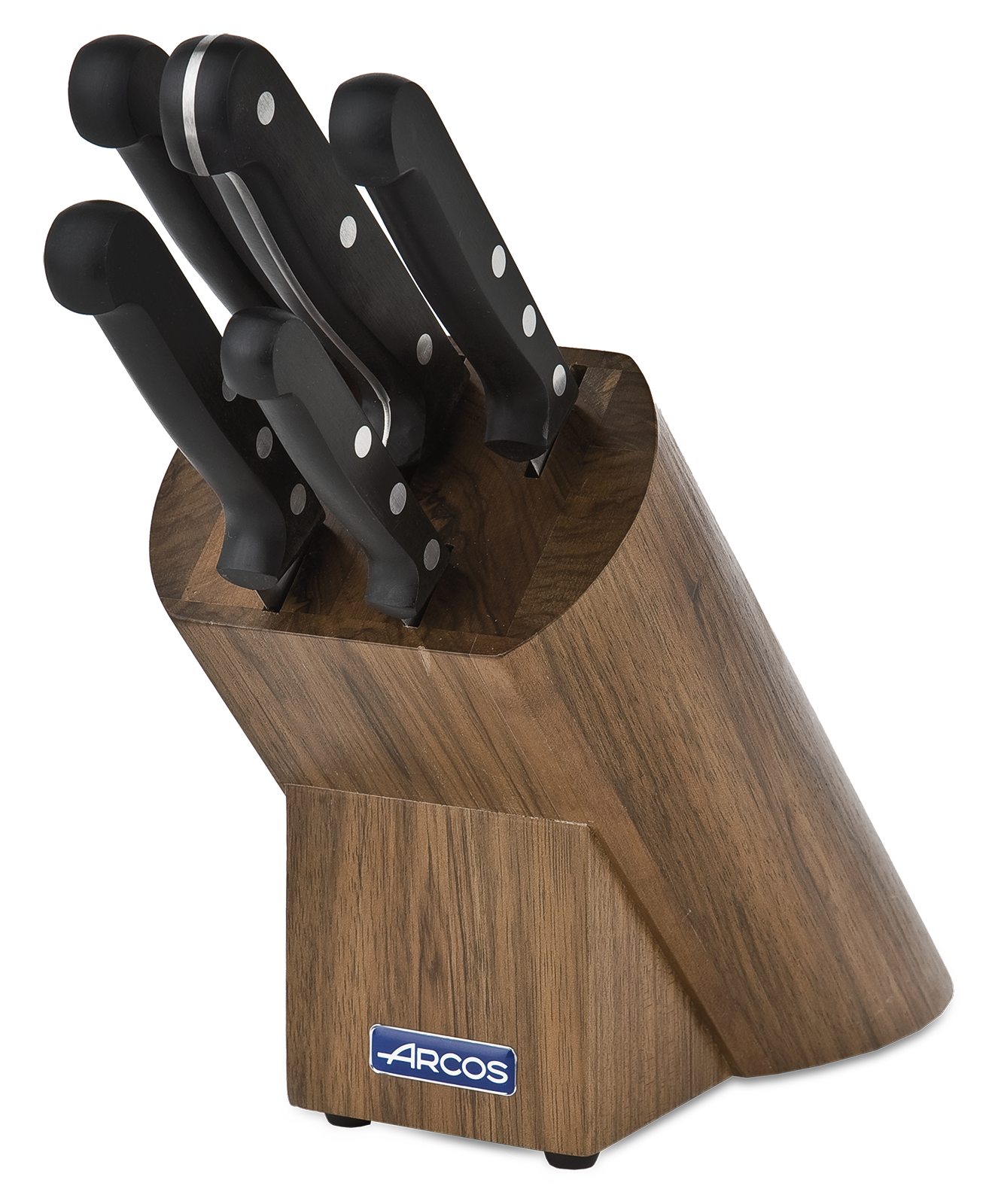 Juego de cocina compuesto por cinco cuchillos de la serie Universal: cuchillo verduras (100 mm), cuchillo lenguado (170 mm), cuchillo cocina (150 mm), cuchillo cocinero (200 mm) y un cuchillo panero (200 mm). Organizado todo en un taco de madera de haya lacada en color nogal.
Free Shipping on orders over 70€
Delivery 3-4 working days for EU
10 year warranty on our Knives
Blade
The exclusive NITRUM® stainless steel of its blade imbues it with exceptional durability.
Handle
Predominance of the straight lines designed with everyday use in mind withour sacrificing design.
Its polyoxymethylene grips makes it highly resistant to chemicals and extreme temperatures.
Having rust resistant stainless steel tongue-and-groove rivets.
Series:

Universal

Blade Material:

NITRUM® Stainless Steel

Handle Material:

Polyoxymethylene (POM)

Materials:

Taco de Madere de Haya lacada en color Nogal

Packaging:

Gift Box

Weight:

2950 g
See more about Universal