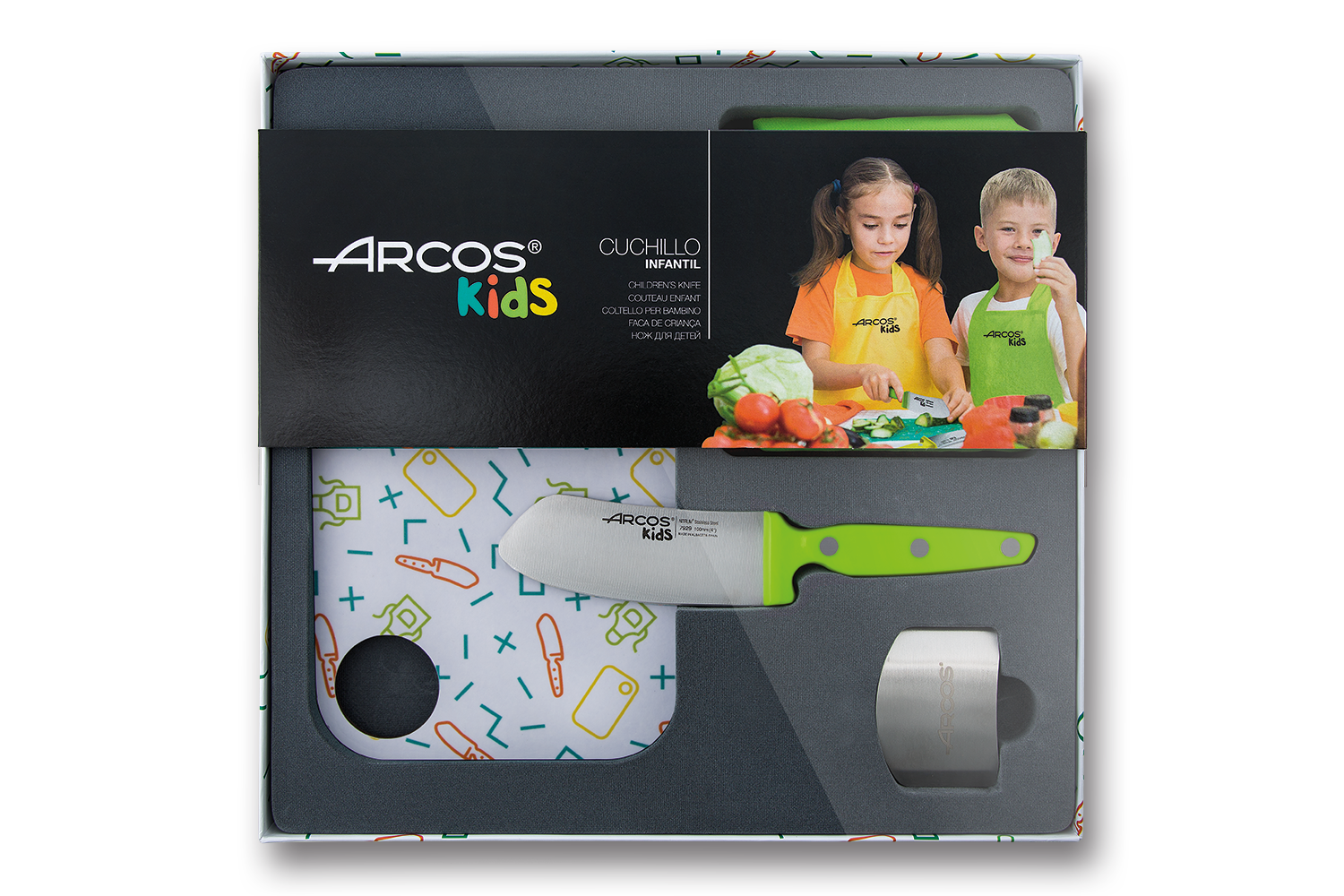 Series:

Kids

Blade Material:

NITRUM® Stainless Steel

Handle Material:

Polyoxymethylene (POM)

Colour:

Green

Blade Length:

100 mm

Rivets:

Stainless Steel

Packaging:

Gift Box

Weight:

500 g

Cooking can be great way of playing, learning and encouraging healty eating habits of the youngest memebers of the familly.
Just like that they will understand nutritional food values, knowing what they are eating at thar moments whilst having great fun and which is preceived through the five senses.

Warning. This producto is not a toy. It must be used under the supervision of an adult.
Handle
Its polyoxymethylene handle which makes it resistant to chemicals and extreme temperatures. Totheworthy for its oval protective guard between the knife blade edge and handle, preventing any type of cut and guaranteeing one´s safety.
Having rust resistant stainless steel tongue-and-groove rivets.
Blade
The exclusive NITRUM stainless steel of its blade imbues it with exceptional durability.
The company offers you a period of 14 calendar days from the date of receipt of your order to return your purchase without any reason.
You can find more information here