210400
CLARA KITCHEN KNIFE
$39.95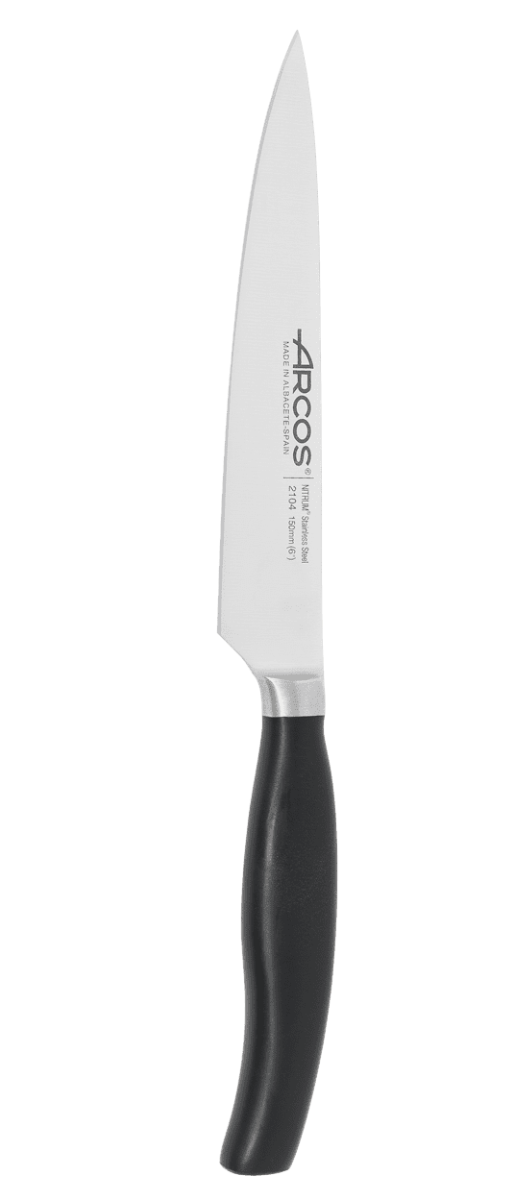 Smooth-edged, stable and sturdy chef's knife. Multi-purpose knife for domestic use, which cleans, chops and dices vegetables.
Free shipping on orders over $59
Shipping 2-3 business days
10 year warranty on our Knives
At Arcos we set ourselves a challenge two years ago: to be able to offer an haute cuisine knife affordable for everyone's pocket. This is how Clara was created, this knife series which brings the world of professional cooking to every home.
Its 6'' forged blade is made of NITRUM® stainless steel, whose exclusive nitrogen steel formula endows the blade with increased hardness, great cutting capacity and corrosion resistance.
Its handle, being injection molded, is hardened around the tang of the knife, resulting in a sturdy, robust and unbreakable knife-blade ensemble
Series:

Clara

Blade Material:

NITRUM® Stainless Steel

Handle Material:

Polypropylene

Use:

Kitchen knife

Colour:

Black

Blade Length:

6''

Packaging:

Display Sleeve
See more about Clara