Parts of a knife
INTERNATIONAL REFERENCE IN A SECTOR AS SPECIFIC AS THE CUCHILLERIA
It is important to know the parts of a knife to identify which one meets the needs we need for our day to day.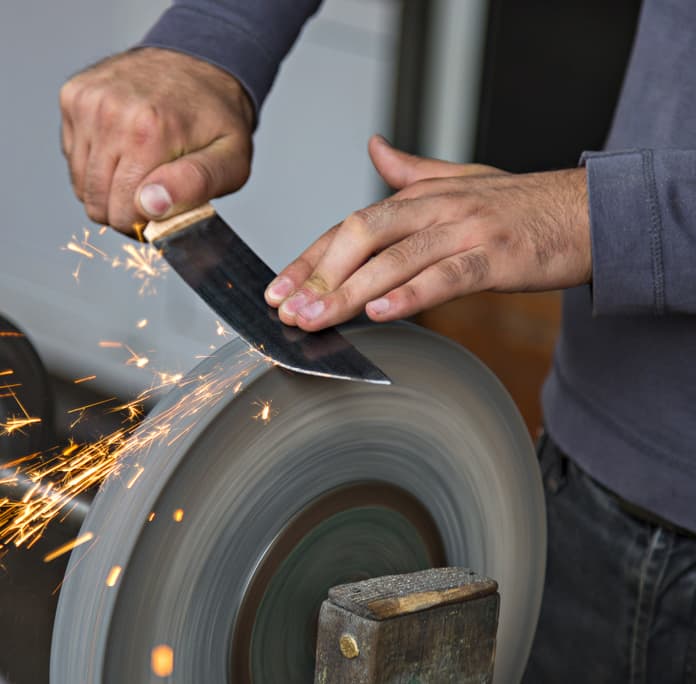 The blade is the soul of a knife and according to its shape and forged we can classify the knives according to different uses, combining them with handles that facilitate the handling for each case.
Tip

Pointed end of the knife

Sheet

Generally steel sheet, which constitutes the cutting part of a knife

Edge

Sharp edge of knife blade. This edge can be: Single Edge - Double Edge - Edge Edge - Edge Edge.

Recazo

Opposite to the edge of the knife.

Defense

Stop that offers greater safety during cutting.

Virola

Part of union between the blade and the handle, with which the knife is balanced.

Handles

The two parts that make up the handle are denominana thus

Rivets

They join the handle to the spike completely.

Tang

Extension of the blade that runs through the whole handle internally, so we speak of a complete spike.