NÓRDIKA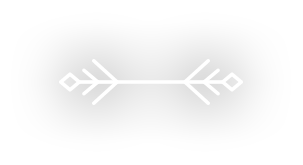 True to our

Discover the new series of knives which will connect you with nature. Feel the smoothness of its handle, made of wood from well-managed FSC® with license code FSC® - C160381 certified forests. Experience the cutting power of its silk edge. Its style will give your kitchen that unique and personal touch.

NITRUM® STAINLESS STEEL®
Exclusive nitrogen steel formula which delivers increased hardness, greater cutting power and improves the durability of the edge.

SILKEN EDGE
Only by combining our century-old tradition and the latest technology can the special silk edge be obtained. Providing a unique, smooth and precise cut.

ROUNDED SPINE
The elegant design of the upper edge of the blade provides smoothness during use, avoiding hand abrasions and is flexible when handling.

100% FSC® WOOD®
The warm touch of Ovengkol wood, from well-managed forests, furnishing a close contact with nature.

BRASS RIVETS
An avant-garde design. Brass on wood is a perfect blend of materials which confers safety, greater durability and a style of its own.
DISCOVER YOUR NÓRDIKA
NÓRDIKA is a declaration of intent


What is FSC ® certified Wood?
It is wood certified by the Forest Stewardship Council®, an international non-profit organisation which seeks to promote the responsible management of the planet's forest resources from an environmental, social and economic point of view.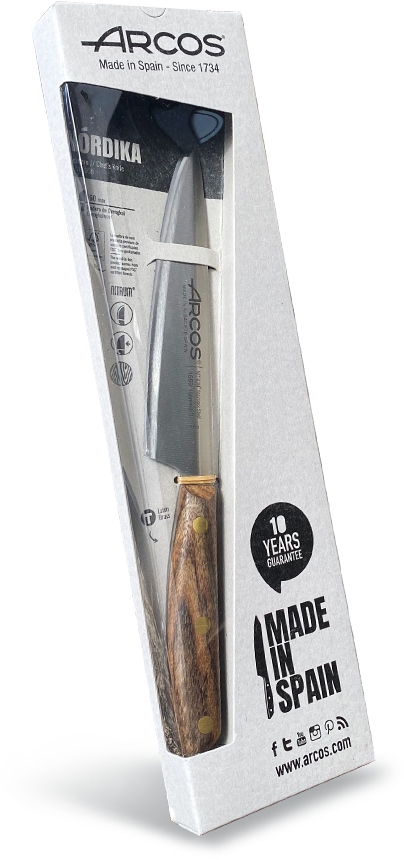 ENVIRONMENTALLY FRIENDLY PACKAGING
We are introducing packaging made from 100% recycled cardboard. Furthermore, our use of plastic has been reduced by 70%. Making a responsible use of all materials so as to generate packaging that is 100% recyclable.
CARDBOARD
100%
RECYCLED
PACKAGING
100%
RECYCLABLE