Quality, design and innovation
PRODUCT WARRANTY DURING EVERY YEAR AGAINST ANY MANUFACTURING DEFECT
The first piece that marks the beginning of the company ARCOS in the year 1734, are the scissors of the brand, created by Juan de Arcos and that is currently in the Museum of the Cutlery of Albacete. This relic was donated by the owners of Arcos Hermanos. In addition, in the National Archaeological Museum of Madrid, some pieces marked with "Arcos-Albazete", made by Juan de Arcos in the years 1745 and 1746, are exhibited.
Gregorio Arcos Aroca, in 1875, converted his small workshop to make knives, scissors and daggers in a production factory for knives in series. A century later, Gregorio Arcos Villanueva began his international expansion. This family business is proud of its remarkable recognition and development.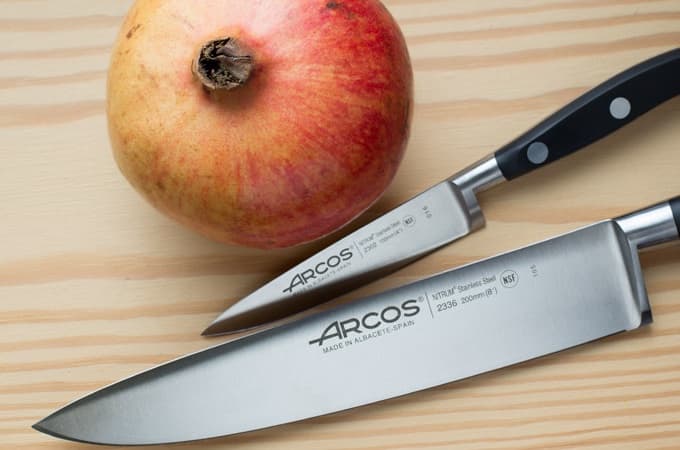 QUALITY
Since its birth Arcos Hermanos has worked for the constant improvement of the quality level of its products.
A human team with excellent training and a long career, is responsible for automating work processes to achieve the best performance and control, and thus achieve the highest quality standards.
The ISO 9001 Certificate corroborates and recognizes it internationally.
In addition, ARCOS also has a Sanitary Registry (39.03065 / AB), and the prestigious North American NSF certification (National Standard Food).
ARCOS HERMANOS S.A. guarantees its products for ten years, against any manufacturing defect, provided that the piece for which it is manufactured is used rationally.
You can download our quality policy in the following link.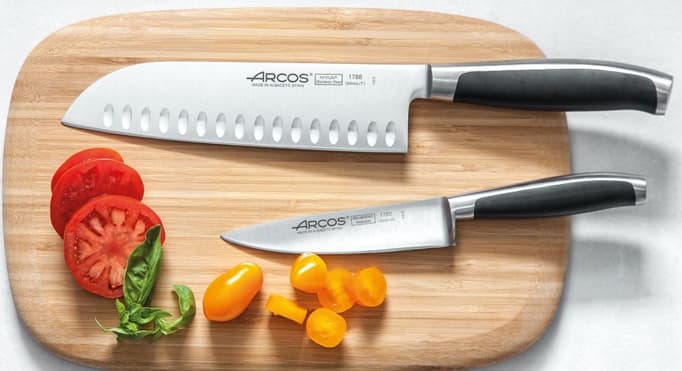 DESIGN
In each product manufactured by Arcos Hermanos there is an exquisite care in every detail. Our company has recently been awarded in the category of companies with the Castilla-La Mancha Design Award 2007 , and was nominated to the National Design Awards, currently the highest award given in Spain by the Ministry of Industry, Tourism and Trade and the Barcelona Center Disseny Foundation, facts that confirm our real commitment to Design.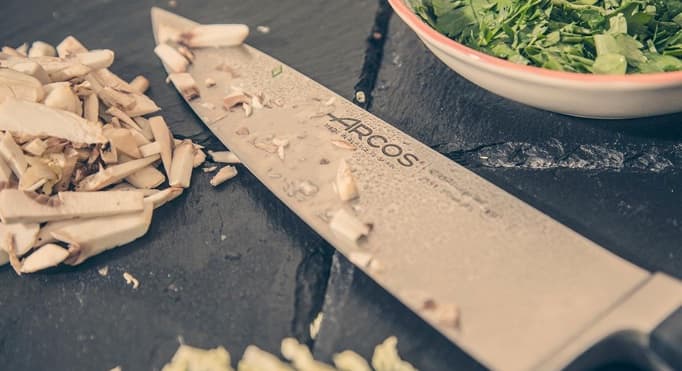 INNOVATION
At Arcos Hermanos we are committed to innovation as a strategic factor for the competitiveness of our company and constant improvement of our products. Our effort gives us new ways of development that we always offer to our customers. The new exclusive NITRUM® steel, improving the performance of our knives, stainless steel rivets, being pioneers in this system, certify our firm commitment. P>